Weekly Planner for Online Lessons from SlidesMania
Saturday, April 04, 2020
You know when you come across a brilliant idea that is just too good
not
to try? That's what happened to me this week when I saw a tweet by
SlidesMania
sharing one of their latest Google Slides templates. It's a
weekly planner for online lessons
that is also available in PowerPoint and boasts a neat interactive menu that links to the slides in the presentation that correspond to the
activité du jour
. And did I mention it's
FREE
? The only thing I wasn't too keen on was the colour scheme so I made a copy, fiddled with the slide master and background colours, and
voilà
!
Click on the image above to download a copy to your Google Drive.
Within their template, SlidesMania has included a screen recording that shows how you can navigate between the main menu on slide one and the daily activities by clicking on the numbers on the menu and the home button on the activities. That's pretty straightforward. But what I completely forgot about was the ability to publish the slide deck to the web, which gives you a separate link that you would share with students, since they don't need access to the actual file itself. I've been playing around with some ideas and this is what I have so far for my grade 4 French class that has been working on a level one
AIM play
called "
Les trois petits cochons.
"
Undoubtedly, I spent way too much time on this but how could I resist jazzing it up with Bitmoji stickers? It's super easy if you already have a Bitmoji account. All you need to do once you're logged onto Chrome is install the
Bitmoji Chrome Extension
and connect it to your account. And if you want stickers with French words, you just need to change the language settings on your Google account so that the Chrome browser is in French mode.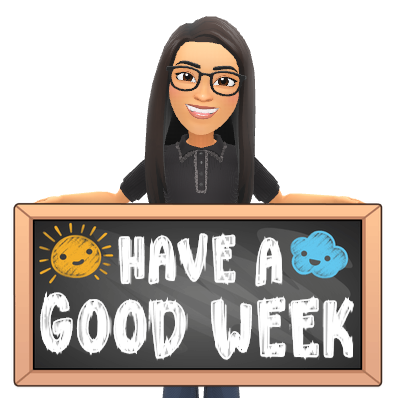 Embed Audio Files
Another cool element I used was the "Insert audio" tool in Google Slides. I first recorded myself using the Voice Memo app on my iPhone, converted them into mp3 audio files on iTunes, and uploaded them to my drive, changing the sharing settings to "Anyone with the link can view." Then once I inserted them into my slides, Google automatically created a round audio button that has a basic audio player embedded into it. It's a definite game changer since now my students can hear instructions if they struggle with reading or want to improve their pronunciation.
Here's another tip: If you want to change the round audio button to a different image, simply select it and click on "Replace image" in the menu above. I found a couple of alternatives using the Google web search option and searching for audio icons. If you want an icon that doesn't have a background, you can preview the image to see if it has a checkered background, which is usually a .svg file.